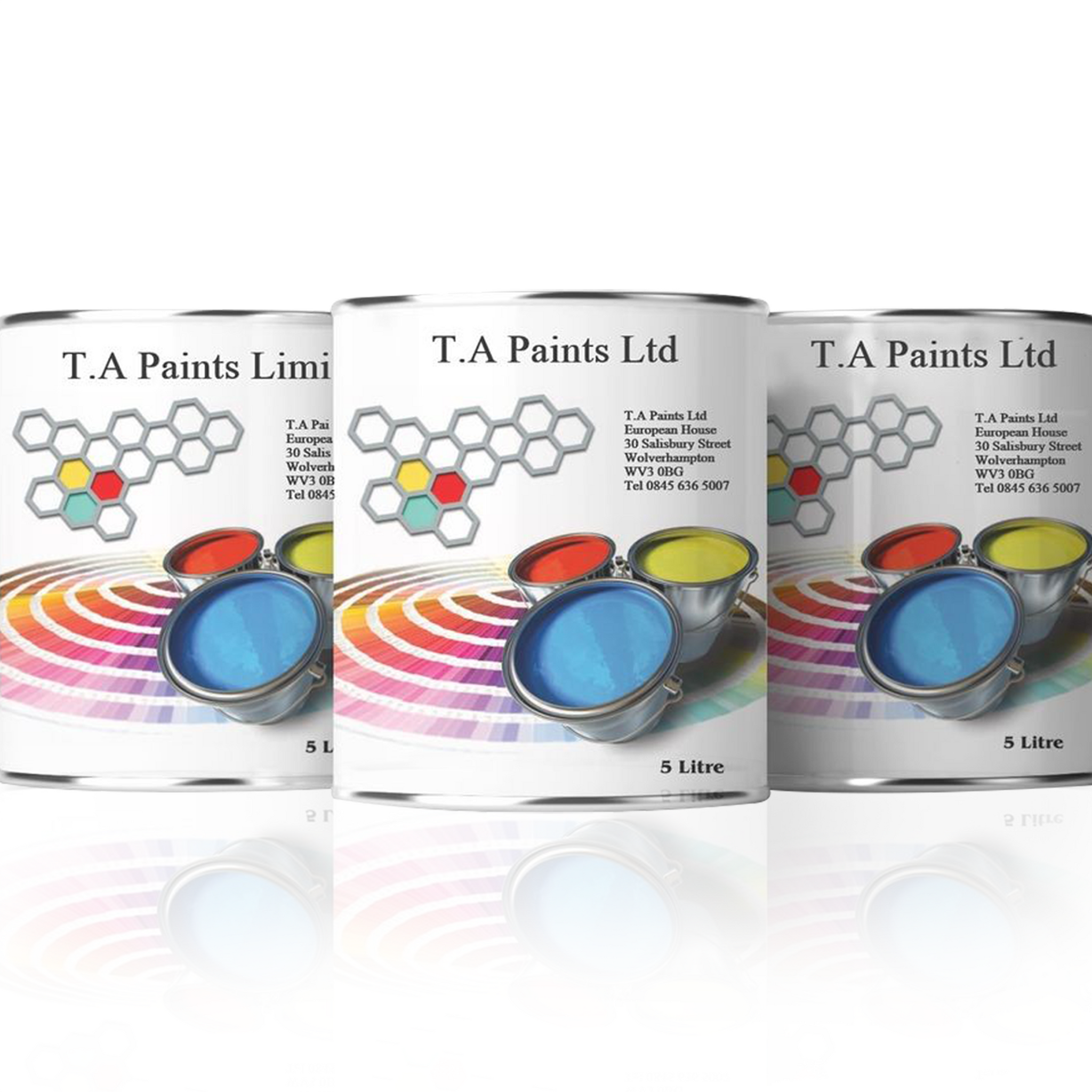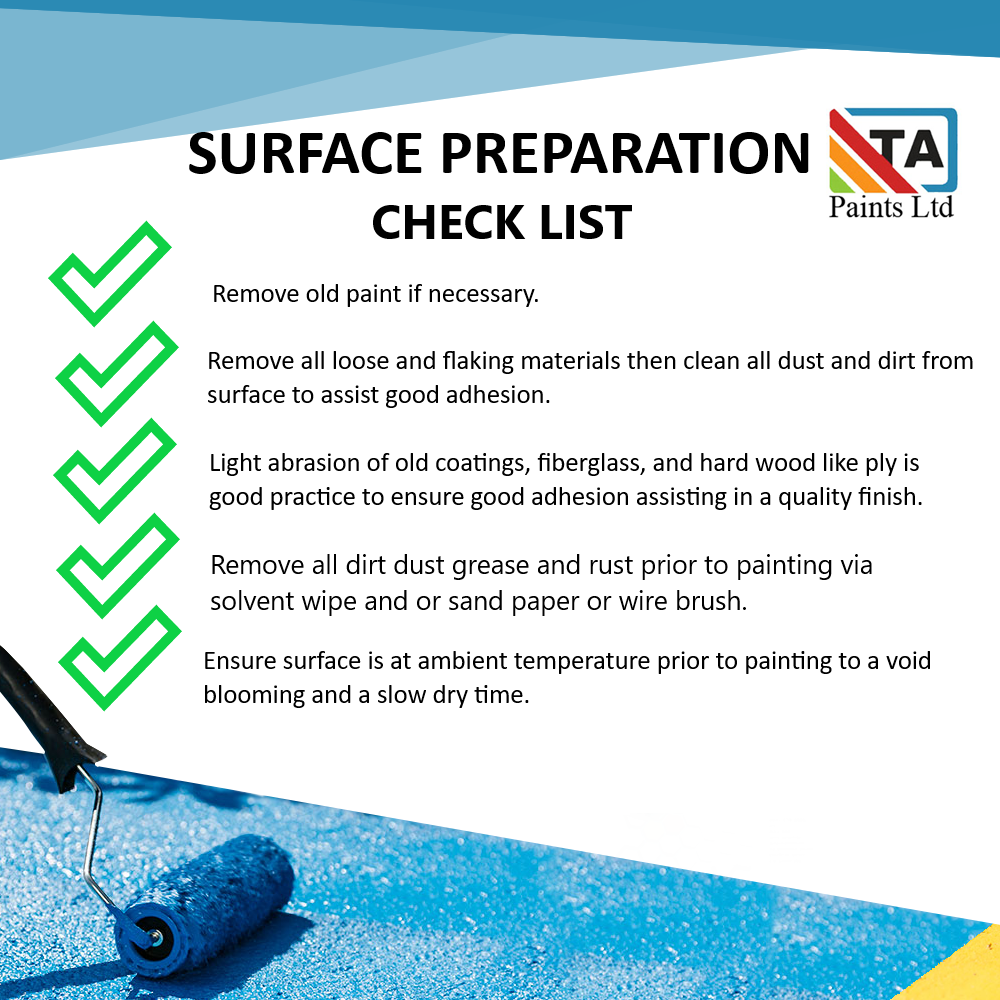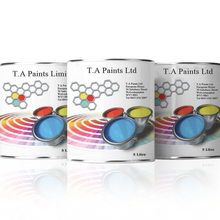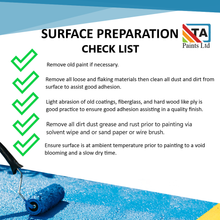 Description
Description
SKIP & CONTAINER HIGH BUILD
ZINC PHOSPHATE METAL PRIMER
Skip & Container High Build Zinc Phosphate Metal Primer product mane universal PU anti corrosive primer for Brushing, rolling or Spray aplication, is based on a polyurethane enamel resin, suitable for brush, roller and spray applications, to be used as a metal, wood and concrete or brick paint, along with other suitably prepared and primed substrates.
Skip & Container High Build Zinc Phosphate Metal Primer can be used in many different wast management equipment such as skips, containers, crushers, tipping skips and cabins.
About This Item
UNIVERSAL SKIP & CONTAINER A/C METAL PRIMER: Specially developed for indoor & outdoor use to colour and protect internal & external projects and to be superior to cheap water based alternatives.
PROTECTIVE INDUSTRIAL ANTI CORROSIVE METAL PRIMER UNDERCOAT: Exceptional coverage & does a great job at providing high protection from the harsh environmental elements.
MULTI PURPOSE: It's versatile and can be used to paint primer metal, pre existing paint coatings wood, timber & concrete.

FAST DRYING TIME: Touch Dry in 90 - 120 Minutes, Overcoat 12 - 24 hours
EASY APPLICATION: Solvent resistant brush roller and suitable spray application.
Proudly manufactured in England by B.C Paints Ltd. Please note images and product titles are for advertising purposes only, tins are supplied in bc paints cans or plain white for 0.5, 1 and 2.5, and occasionally 5 litre can.
Application Guide Step By Step
Two coats of paint are recommended for the best longest lasting finish.
If brushing thinning is not usually required but if you preferred to thin the product 10%
Remember good preparation is paramount to an excellent long lasting finish.
Abraid area prior to painting to remove old flaking paint and imperfections, abrasion will also assist the paint bonding and provide a good key to unpainted substrates.

The area must be clean and free from dirt, dust, oil, grease, old flaking paint and be dry & clear of any other contaminants. Good preparation is key to a good finish.

Before you start, have your ppe ready as our paint is oil based so will not wash off easily with soap and water.

Stir the paint well before use, with a paddle on a slow running drill or substantial stick.

Thin the first coat by 10 percent with T0001 if painting wooden surfaces, to assist good absorption.

Before putting paint down ensure you have good ventilation to allow vapor to escape, ventilation is also necessary to keep the drying times, if there is no air movement the coating cannot dry as well.

Cut in around the edges and hard to reach areas first with brush, if brushing and rolling is your application method.

Depending on what you're painting, apply a second coat or top coat 2-12 hours or an overnight dry after the first coat to build good colour and protection.
Application - Painting over existing paint 

Step 1 - Check suitability of the product to the existing paint. We recommend you try a sample area first.

Step 2 Clean and Abrade -
Make sure the existing paint is in good condition prior to painting, then lightly abrade to provide a key for good intercoat adhesion.

If there is flaking paint this must be removed prior to painting.

For any parts that has rusted you will need to sand the rust back to the bare metal and spot prime with the appropriate primer.

Ensure substrate is clean of any dirt, oil, or grease
Step 3 Prime – This step is down to personal preference, depending on the condition of the existing paint or if you are changing a dark colour to a light you may want to add one coat of primer.
Step 4 Topcoat- Once you have completed the following steps you can apply your top coat.
Application - Painting a bare substrate 
Step 1 Clean - Ensure substrate is clean of any dirt, oil, or grease.
Step 2 Prime – Depending on the material you are painting will determine what primer you will need.  
Step 3 Topcoat – 12-24 hours after applying the primer you can add your first coat of topcoat. Wait another 12-24 hours and then apply the second coat.
Other Application Advice
Always stir any paint well prior to using,
Make sure you use a broom stick, mixer on a slow running drill or pallet knife to mix and mixing should take place for 3-5 mins to ensure all the content is properly mixed to ensure colour is consistent throughout use.
As our coatings are heavily pigmented separation can easily occur and you can have colour float, for example a green paint can seem blue before mixing, this is one of the reasons mixing your paint before use is essential.
If applying with a pot gun
If applying with a pot gun
Use a 1:2 to 1:4 tip set up thinning by 10% if required.

More thinners may be added to achieve good atomization to achieve better flow of the paint giving a better finish.





If applying with an airassisted or airassisted airless system
Use a 11-13 thou tip no thinners usually required.

If thinning is necessary use around 10%

Set air and paint pressures until good atomization is achieved and fingering (lines in the spray) have blended in.
Universal PU Enamel Primer

Universal PU Enamel Primer is based on a white spirit polyurethane enamel resin making it very versatile in its application and covering a wide range of uses. Our product titles and images are for advertising purposes only, this product will arrive as Universal PU Enamel, tins supplied will be similar to that shown above, manufactured and branded by our parent company B.C Paints Ltd, 1 & 2.5 litre cans are only ever supplied in plain white cans due to being a small family run company.
About Us
T.A Paint is a family run company and are proud to have a long running heritage in the world of paint, as we are now in our 4th generation holding a combined experience of 100 years plus.
Our Parent Company B.C Paints Ltd produces in the same factory all the coatings T.A Paints has to offer, manufacturing only from the finest virgin raw materials, This is why all the labeling is from B.C Paints, but it's still us.
Our Ethos
Throughout the years our ethos has been the same, to offer a fair product for a fair cost, and never compromise quality for cost.
Paint Calculator
Calculate Your Solvent Paint
Solvent Paint Calculator in Metres
Total Sqm:
Quantity Needed:
Quantities are approximates per coat, we cannot allow for wastage and or any absorption that may occur with porous substrates.
Solvent Paint Calculator in Feet
Total Sqf:
Quantity Needed:
Quantities are approximates per coat, we cannot allow for wastage and or any absorption that may occur with porous substrates.
Additional Information
Prime Colors
Grey, White, Red oxide
Size
5 litre, 2.5 litre, 1 litre