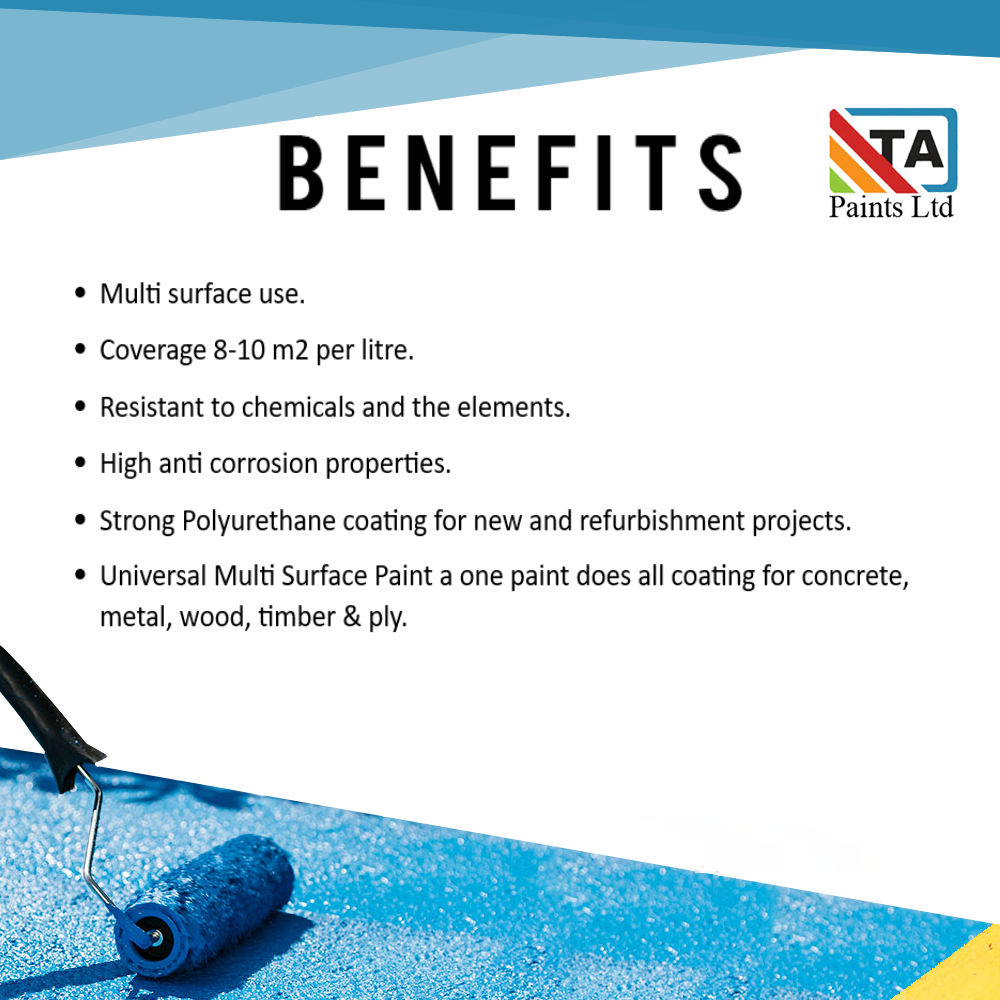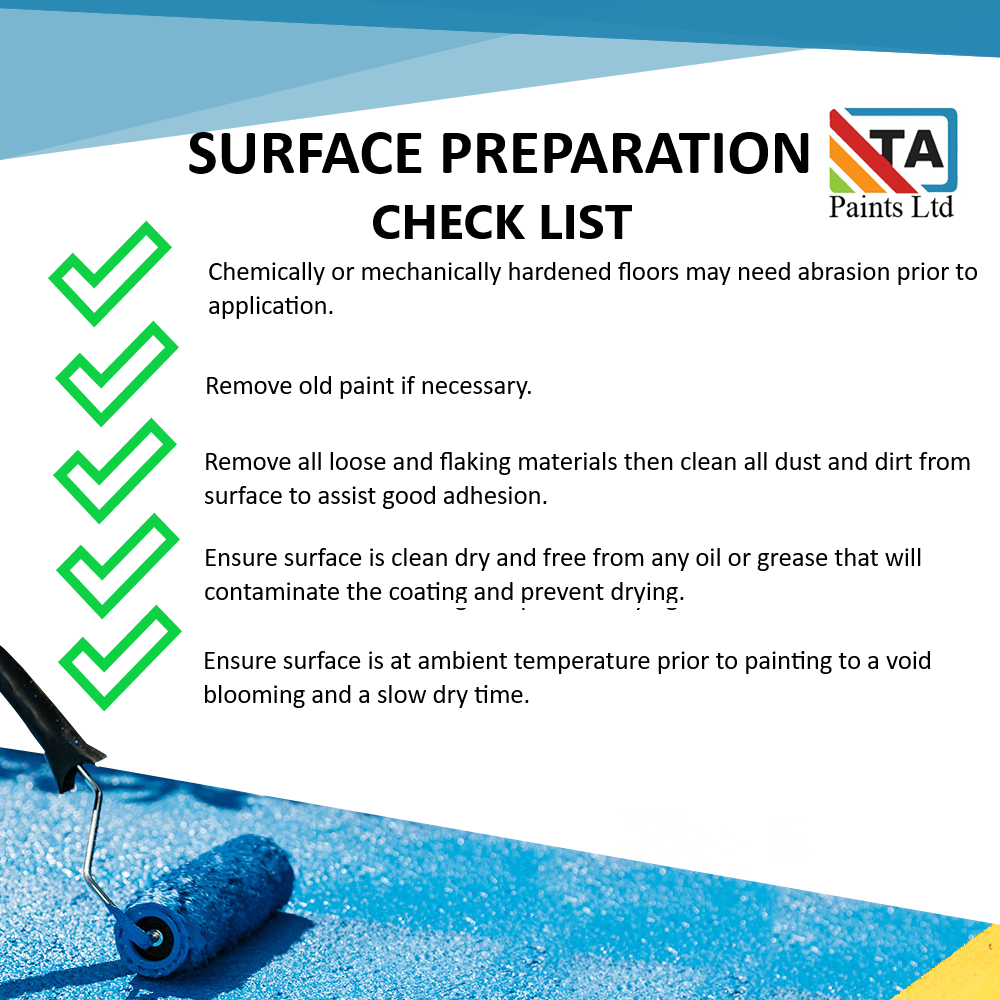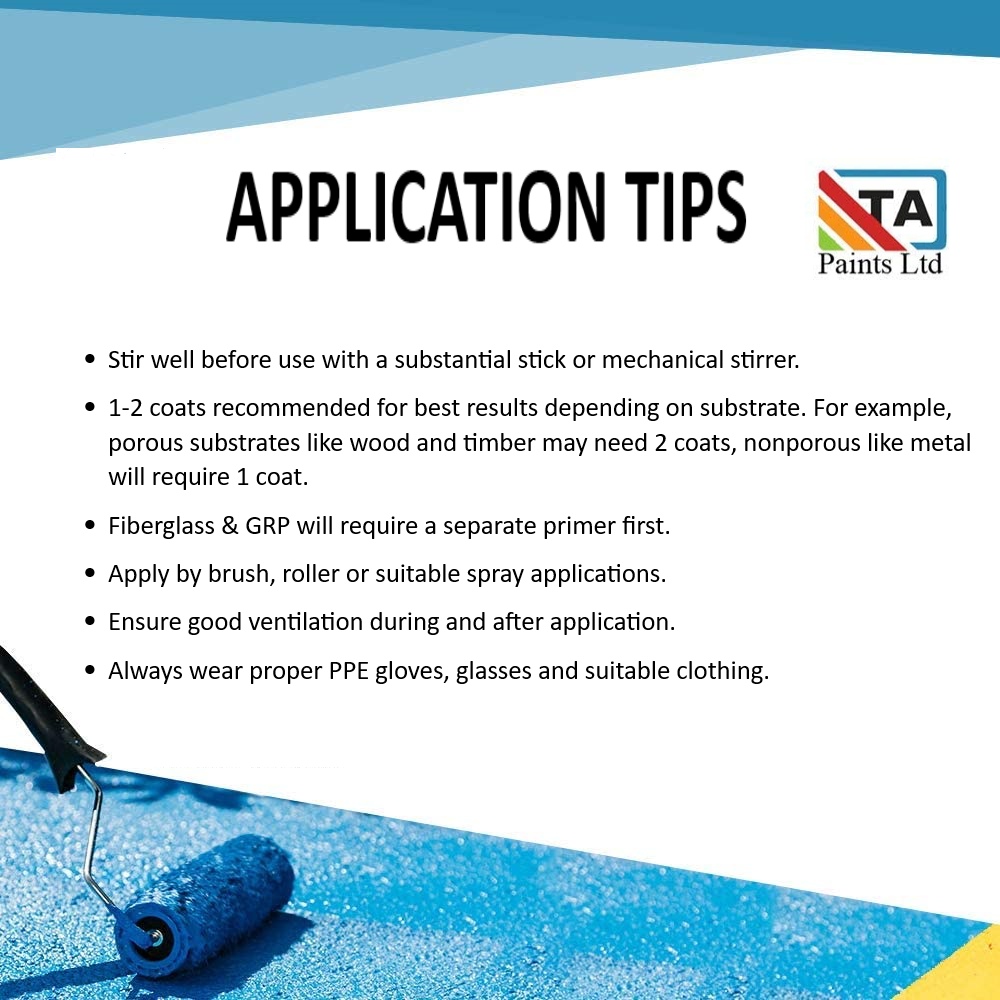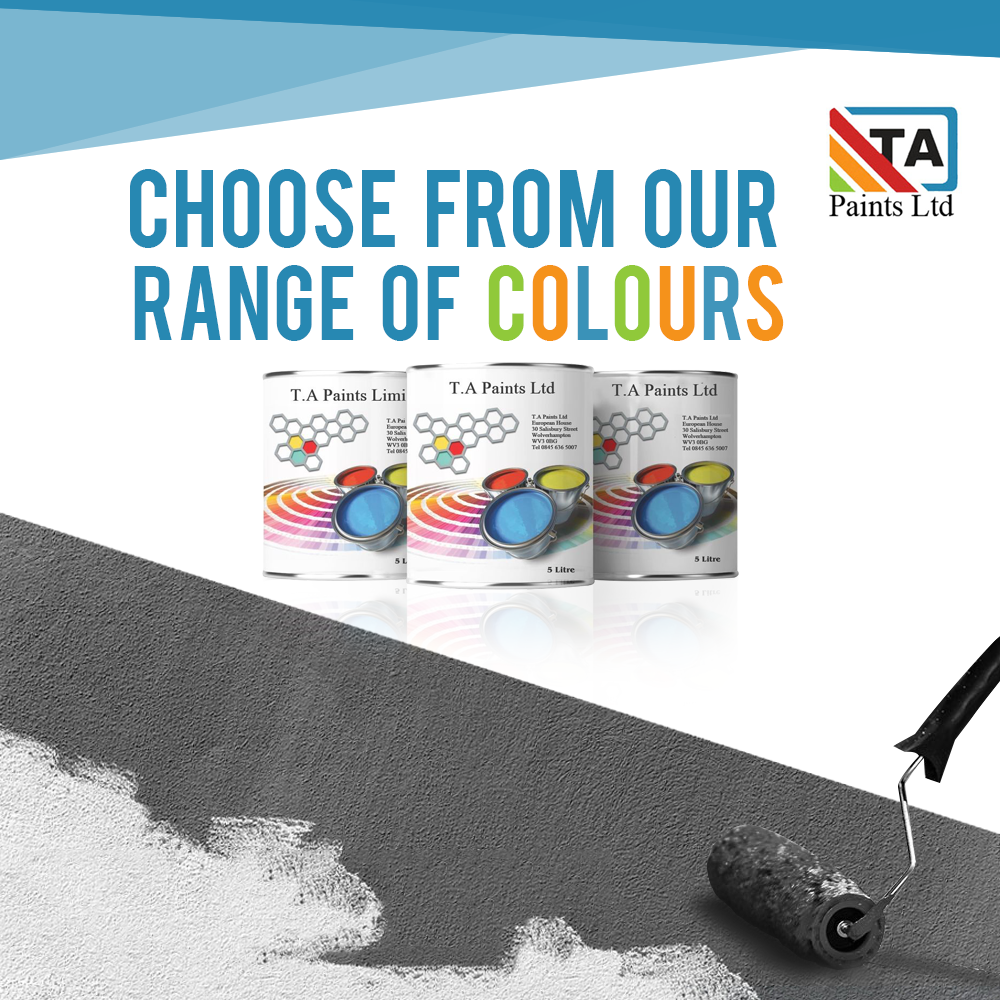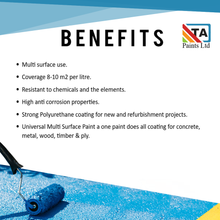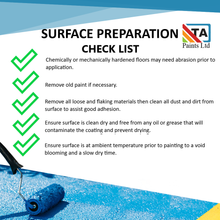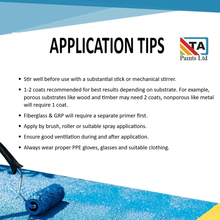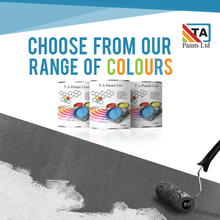 Description
Description
Universal Metal Floor Sealer Clear



Universal Metal Floor Sealer product name Universal PU Enamel is a single pack clear paint that can be used on bare concrete wood or metal in two ways.
Firstly, this product is a concrete primer suitable to be applied to bare concrete once the correct preparation has been carried out. This will impregnate the concrete offering good intercoat adhesion ready for the two coats of top coat.
Secondly this product can be used as a sealer to seal off bare concrete metal or wood. If you are not planning to put a coloured top coat on we recommend using two coats of this.
Please note this sealer does not offer any anticorosion protection to metal to be used for decoration of internal metal.

Please note this is not a translucent clear due to the natural colouring of the resin this does have a yellow tinge.
About This Item

UNIVERSAL HIGH PERFORMANCE METAL FLOOR PAINT & SEALER NO PRIMER or SEALER NEEDED - No Primer or sealer for concrete 2 coats of this floor paint will prime seal and protect. Multi surface for painting metal wood or timber garage doors concrete floors and brick work, one paint covers it all.
HIGHLY RESISTANT EASY CLEAN FLOOR PAINT - Resistant to weathering along with many industrial and domestic chemicals, Resistant to regular washing with water due to the easy clean finish, making it a perfect choice as a concrete garage floor paint or workshop floors.
MULTI PURPOSE EASY APPLICATION FLOOR PAINT- By Paint brush, roller & suitable spray application to a garage floors workshop floor or industrial factory floor for concrete wood stone brick & suitably primed and prepared metal.
FLOOR PAINT KEY FACTS & BENEFITS - Coverage 8-10m2 per Litre | Touch Dry in 2-4 hours | Overcoat 12 - 24 hours | Traffic in 2-3 days of final coat |Full protection and scratch protection 7 Days | Suitable for light to medium traffic | No Catalyst Required | Multi Surface | Two coats recommended for best results | Provides a cleaner, dust-free working environment | Solvent Based Polyurethane Coating.
Proudly maunfactured in England by B.C Paints Ltd. Please note images and product titles are for advertising purposes only.

Painting your Floor Step By Step
The floor area must be clean and free from dirt, dust, oil, grease and be dry good preperation is key to a good finish.
Stir the paint well before use thinning the first coat by 10 percent, to assist good priming and sealing of the floor.
Before you start have your ppe ready as our paint is oil based so will not wash off easely with soap and water.
Before putting paint on the floor ensure you have food ventelation to allow solvent vapor to escape, ventelation is also nessasery to keep the drying times, if there is no air movment the coating cannot dry as well.
Cut in around the edges first with a 2 to 3 inch brush, then work backwords towards your exit as not to get boxed in.
When painting larger areas its easier to pour the paint on the floor in stages, spread it out using a squeegee then back roll with a roller to release the air, to avoid having a bubbly finish as the air is traped in the coating during the drying process.
Apply a seccond coat 12-24 hours (overnight dry) after the first coat to build good colour and protection.

Good Preperation of the floor is paramount to an excellent long lasting finish. Make sure Floor is clean from dust, dirt, moisture, oil etc before painting. and never pre seal the floor prior to painting espesally with laytex or PVC selaers paint will not stick.

New Concrete Floors  will need time to green this generally is a period of 3-6 months from when the concrete floor is layed, we say 3-6 months as it depends on the thickness of the concrete and quality, it's always best ask the supplier and fitter of the concrete floor as to how long to wait till painting.



Always Stir Floor Paint Well Before Use Make sure you use a broom stick, mixer on a slow running drill or pallet knife to mix and mixing should take place for 3-5 mins to ensure all the content is properly mixed together to avoid colour and or drying problems.
As our coatings are heavily pigmented separation can easily occur and you can have colour float, for example a green paint can seem blue before mixing, this is one of the reasons mixing your paint before use is essential.
Single Polyurethane Pack Floor Paint
Single Pack Floor Paint is based on a polyurethane enamel resin that provides a good hard-wearing coating once fully dry, to industrial concrete floors and other suitably primed substrates for internal and external applications.
About Us
T.A Paint is a family run company and are proud to have a long running heritage in the world of paint, as we are now in our 4th generation holding a combined experience of 100 years plus.
Our Parent Company B.C Paints Ltd produces in the same factory all the coatings T.A Paints has to offer, manufacturing only from the finest virgin raw materials, This is why all the labeling is from B.C Paints, but it's still us.
Our Ethos
Throughout the years our ethos has been the same, to offer a fair product for a fair cost, and never compromise quality for cost.
Paint Calculator
Calculate Your Solvent Paint
Solvent Paint Calculator in Metres
Total Sqm:
Quantity Needed:
Quantities are approximates per coat, we cannot allow for wastage and or any absorption that may occur with porous substrates.
Solvent Paint Calculator in Feet
Total Sqf:
Quantity Needed:
Quantities are approximates per coat, we cannot allow for wastage and or any absorption that may occur with porous substrates.
Additional Information
Prime Colors
Size
5 Litre, 2.5 Litre, 1 Litre
Collections