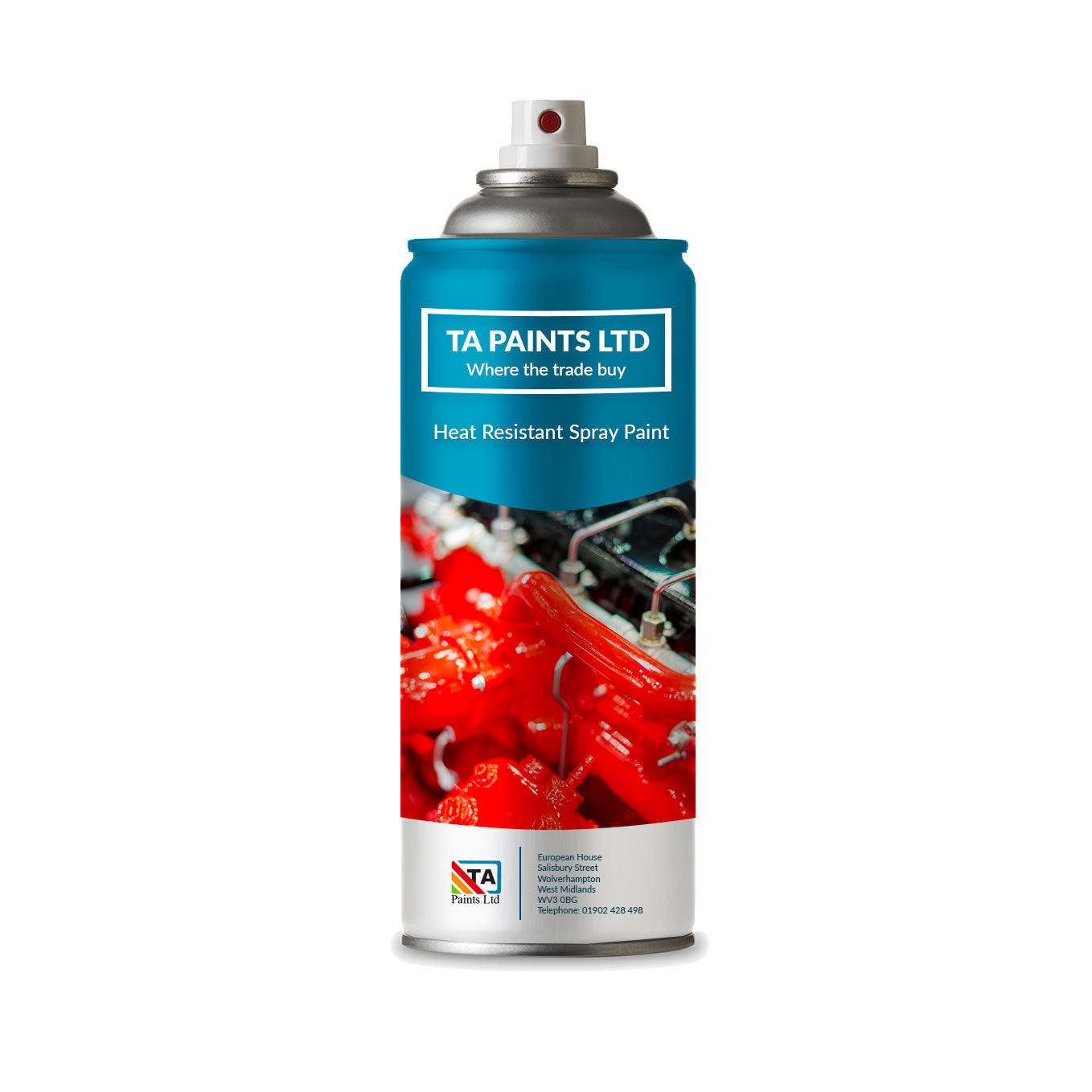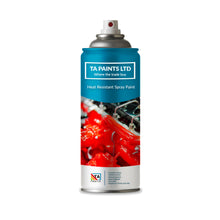 Heat Resistant Aerosol Spray Paint up to 700ºC
Fast Dry Time In as Little as 10-30 Mins Touch Dry
Premium High Opacity Spray Can Finish
Quick Drying High Temperature Upto 700 Degrees c
Suitable for Metal Surfaces
Multi-Buy Discounts
Free Delivery Available
Regular price

£19.99

Inc. VAT

Sale price

£19.99

Regular price

Exc. VAT
Tax included.
Shipping
calculated at checkout.
Download Our Colour Charts
Adding product to your cart
Description
Description
Heat Resistant Metal Spray Paint

---
Heat resistant metal spray paint withstands up to 160, 250 or 700 degrees centigrade for metal fabrications.
High temperature metal spray paints are generally used on engine and exhaust systems for marine equipment like boats, barges and narrow boats along with trucks, cars, tractors, plant machinery and motorcycles etc.
Heat resistant metal spray paint is also suitable for use on metal fabrications, such as log burning stoves, chimneys and barbecues.
Key Facts



Size 400ml

U.V & Weather Resistant

Excellent Colour Stability

High Oppacity High Build Formula

Quick Drying Solvent Based Formula

Toutch Dry 20-30 Mins

Overcoat 30 mins to 24 Hours

2 Coats Recommended for best results
About this item
SPECIFICALLY FORMULATED


HARD WEARING WEATHER & UV RESISTANCE - extremely tough durable finish offering excellent weathering and UV protection

QUICK DRYING FORMULATION - Ultra fast drying times to avoid contamination by dust and dirt, toutch dry in as little as 15 mins

EASY APPLICATION - Quick & easy to apply

SUPERIOR SOLVENT PAINT - Strong resilient finish compared to water-based paints

Step by step guide for a professional finish
Good Preperation is paramount to a professional long lasting finish on any project.

Lightly abrade by hand with a fine grit sand paper or scotch brite pads

Wipe down to remove dust dirt or any other contaminants

Take time masking and papering the surround using non bleeding tape for clean cut lines

Apply the First Coat making slow, steady passes giving a light mist coat

Apply Additional Coats waiting 30 mins to 1 hour between

Once you've completed your paint coatings, allow to dry for at least 24 hours before you use it

In applications where the coating could be scratched easily, wait up to a week before use
Top tips for using aerosol spray paint cans
Always shake well befor use - Our heavely pigmented aerosol spray cans can easely settel out, potentialy giving uneven colour and coverage.
Always ventalate your work area - Good ventelation is nessasery when woking with aerosol spray paint not only to clear the fumes, but good air circulation helps the drying process.
Dust is the enemy - For a flawless finish on small parts, paint them inside a cardboard box. If you have larger projects, create a poly booth this will minamise dust and give you a cleaner finish.
Start with a dust (or tack) coat - It's always best to apply a dust coat before applying the first full coat. A tack coat is a light mist that you allow to get tacky. The texture of the tack coat will help hold the paint in place and reduce runs and helps to build a flawless finish.
Apply coats in different directions - 2 coats + are reccomended when using spray paint cans to build up colour and provide good oppacity, Changing directions for
Additional Information
Prime Colors
700°C
Tags
Size
400ml